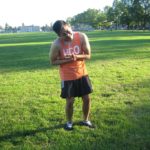 Causes of cracking and bleeding psoriasis
The affected areas are very dry due to loss of skin moisture and prone to develop cracks or fissures. The cracks become deepen over time.
The cracks become large and extend deeper to the lower level of skin where there are small blood vessels called capillaries. Breaking these capillaries results to bleeding.
Common areas in the body that develop plaques and susceptible to cracking and bleeding includes the knees, elbows, soles of the feet and palms of the hands.
Rubbing, scratching or scraping of the skin.
Regular movements and stretching of the skin
Treatment
Stop the bleeding. Apply a steady pressure on the area using a cloth or bandage for at least 10 minutes. Avoid lifting the bandage to check the wound. When bleeding stops, rinse the area using lukewarm or cool water to prevent development of infections.
Seal the crack using prescribed liquid bandage. It coats the affected area and it is flexible and waterproof. Bring the edges or cut together and spray or brush the liquid bandage on top of the affected area. The bandage dries in a minute and can last for a week.
Prescribed water tight medical tape to close the cracks. It keeps the wound moist for fast healing of the area. Use the sticky part of the bandage to close small cuts. Place bandage across the wound to hold it together.
Apply a layer of lip balm or petroleum jelly on small cut to protect the area from further irritations.
Soften the dry patches in lukewarm water for at least 15 minutes. Another alternative is adding Epsom salts, oils, colloidal oatmeal and Dead Sea salt to lessen the itchiness and the irritations. Pat dry the skin using a towel and then apply an emollient ointment, oil or cream on the area for fast healing.
Before sleeping at night apply ointment such as petroleum jelly on the wound. Cover the area to lock in the moisture overnight. Another alternative is using olive oil, vitamin E and shortening is also good for the condition. Protect the hands and feet by wearing cotton gloves and socks.
Moisturize the area at least 2 times every day to keep the area moist.
Prescribed medicated lotion, ointment or cream for fast healing of the wounds and prevent development of new ones.
Take a bath using warm water mixed with Epsom salt, mineral oil and olive oil. It relaxes the skin and gently removes scales or dead skin from the epidermis or outer layer of the skin.
FACT CHECK