Fact Checked
Backpacks have been a popular and practical way to carry items especially for children and even adults. They were specifically designed to distribute the weight on the strongest muscles in the body. If a backpack is used properly, it is a good way to carry items. The basics on backpack safety is essential for parents with children using one as well as the adults.
How to properly use backpacks
Backpacks that are overly heavy or used inappropriately can lead to problems especially for both children and adults. Improper use of backpacks can damage the joints and muscles. Understandably, it can result to severe neck, back and shoulder discomfort as well as problems with the posture.
It is a common belief that heavy backpacks are linked to scoliosis, but in reality, they do not cause the condition. Take note that scoliosis is the sideway curve of the spine that manifests in children during the stage of puberty.
Selecting the right backpack to use
Once you decide to purchase a backpack for your child, it is important to choose one that is appropriately sized for your child. Additionally, features to watch out for include:
Two shoulder straps that are wide and properly padded
Waist straps
Padded back
Backpack made out of lightweight material
Rolling backpack
How to prevent injuries when using backpacks
When backpacks are not used properly or hold a heavy load, it can lead to injuries. It is vital to prevent any possible injuries by following certain guidelines when using a backpack for both children and adults.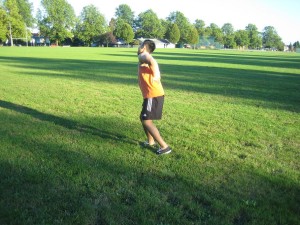 Both shoulder straps of the backpack should be used in order to distribute the weight equally over the back. Do not use only one strap especially when the backpack is heavy.
The straps should be tightened in order to keep the load close to the back.
The items that are placed in the backpack should be properly organized by packing the heavier items low and close to the center.
Always pack light especially for children. Avoid carrying loads more than 15-20% of their body weight.
Lift the backpack properly by bending using the knees when picking the backpack.
Take away items that are too heavy or simply carry those that are needed if possible. Just leave those that are not needed at school or home.
Build up muscle strength through exercises.
Useful tips for parents
When children are using backpacks, there are useful tips that parents should be familiar with.
Observe how your child puts on or takes off the backpack if it requires effort. In case the backpack is too heavy for your child, remove some of the items and instruct to carry them to minimize the load on the back.
Ask your child if there is tingling, numbness or discomfort in the legs or arms. This usually indicates improper fit or the weight is too heavy.
If your child complains about pain when using a backpack, consult a doctor right away.
Backpacks are very useful either at school or for work. Just make sure that backpacks are properly used and avoid carrying a lot of weight for extended periods since it can lead to problems in the long run.