Fact Checked
Contact dermatitis on the eyelid is a condition that affects the skin of the eyelids. Any substance that comes in contact with skin of the eyelids can cause inflammation and irritation. Contact dermatitis on the eyelids can develop due to an irritant or an allergy that comes in direct contact with the eyelids. This skin issue can affect the upper, lower or both eyelids on one or both sides. There is stinging or burning sensation, itching, the eyelids are scaly and red and sometimes swollen. The eyelids become thickened with skin markings. The thin skin of the eyelids is sensitive to allergens and irritants and susceptible to contact dermatitis since they are rubbed and touched using the hands.
People suffering from contact dermatitis experiences itching and burning pain with red rashes and swelling that can last for days and heal without any treatment, but sometimes treatment is necessary.
Causes of contact dermatitis on the eyelids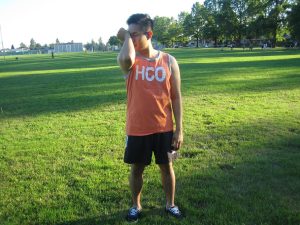 Substances such as soaps, detergents, dust particles, acids and alkalis, hydrophobic substances such as molecules that repel water and cosmetics that are used for the eyes such as eyeliner, eye shadow, and mascara. Once these touch the eyelid or transferred from the fingers, they can cause contact dermatitis.
Chlorine that is present in the swimming pool
Temperatures such as heat or cold, humidity and mechanical factors such as rubbing or scratching can cause inflammatory changes in the eyelids.
A history of asthma
Airborne substances such as dust mites or pollen can cause allergic reaction of the eyelids when the immune system of the body is hypersensitive to these substances.
Treatment and home remedies of contact dermatitis on the eyelids
First, the individual has to identify the substance that triggered the inflammatory symptoms.
Avoid rubbing and scratching the affected area since this can worsen the condition and increase the risk of an infection.
Dip a small cloth in cold water and place it over the eyelids in order to lessen itching and irritation caused by an irritant or allergy. Another way is dip a small piece of cloth in cold milk and place it over the eyelid since this helps relax the burning and itching sensations.
Apply aloe vera gel on the affected eyelid to soothe the itchiness and for fast healing of the condition.
Place a slice of cucumber over the eyelids since this helps in minimizing itching, redness and burning sensation on the eyelids.
Take a prescribed steroid creams and antihistamines given by the doctor in order to minimize the symptoms.
Tips in preventing contact dermatitis of the eyelids-
Avoid substances that cause irritation of the skin or cause allergic reactions.
Wash the skin and any clothing in the body that has come in contact with an irritant or allergens.
Wear protective clothing or gloves like a face mask, goggles, and gloves that can shield a person from irritating substances.