Fact Checked
Causes of De Quervain's tenosynovitis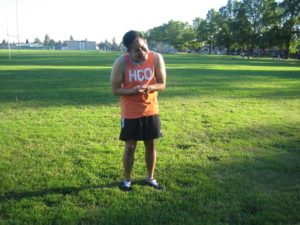 Repetitive grasping
Inflammatory conditions
Direct blow to the thumb
Stiffness of the joint
Muscle tightness and weakness
Poor posture
Insufficient warm up
Excessive training activities
Using improper techniques in playing and using poor sporting equipment
Poor ergonomics
Injuries to the nerves, upper back or neck
Lastly, racquet sports and gardening
Symptoms
At first, severe pain in the affected area when applying pressure
Thumb pain that might spread along the forearm
Sudden or gradual pain along the back of the thumb affecting the two tendons of the thumb
In addition, swelling at the bottom of the thumb
Limited movements of the thumb
Lastly, severe pain when moving the thumb and the wrist
Treatment
Take the prescribed over-the-counter pain medications to lessen the pain and the swelling.
Splint the thumb and the wrist to prevent unnecessary movements and support the affected area. Generally, wear the splint at least for 24 hours for 4-6 weeks.
Apply ice on the area by wrapping in towel ice pack and placed on the affected area for at least 10-15 minutes to lessen the pain and the inflammation. Furthermore, another alternative is using frozen bag of vegetables such as corn or peas is also good for the condition.
Avoid performing any repetitive and pinching movements using the fingers and thumb to prevent further irritations and worsen the condition.
Prescribed anti-inflammatory medications to lessen the pain and the inflammation
Prescribed cortisone injections to lessen the pain and the symptoms.
Perform rehabilitation exercises for the wrist, hand and arm with the help of the physical therapist to lessen the pain, strengthen the muscles and reduce further irritation on the tendons. In addition, it also restore the range of movement of the thumb.
Massage the affected thumb for proper flow of blood in the area and increase the range movement of the wrist and thumb and also breaks down scar tissue that causes numbness and pain.
Tips
Take frequent breaks or rest after from repetitive tasks.
Maintain proper alignment and posture of the wrist during regular tasks
Perform regular strengthening and stretching exercises for the hands and wrist.
Proper ergonomic work setting
Avoid performing repetitive keystrokes using one thumb, practice ambidexterity or using both the left and right hand when performing tasks.
FACT CHECK