Nanaimo First Aid has different first aid training programs to offer prospective students a wide variety to choose from. The CPR training program at this provider is among the best in the city. The schedules are varied as well, with class schedules available during evenings and weekends. With the rates among the cheapest in the city as well, there is no better provider than Nanaimo First Aid. Choose from the different kinds of first aid training and start training today!
In-depth on first aid training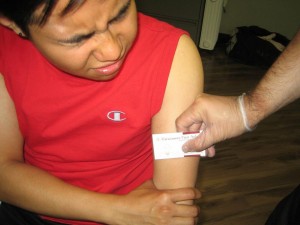 First aid skills are very basic when it comes to simple survival or even mending minor home injuries. Employers usually request basic first aid certification from St Mark James from employers, especially in a health care environment or workplace. With Nanaimo First Aid, students can choose one from any of the following first aid programs. A complete list can be found on Nanaimo First Aid's homepage.
Standard first aid
Babysitting first aid
Marine first aid
Program curriculum
The first aid curriculum includes basic first aid topics such as first aid skills and injuries. Cardiopulmonary resuscitation (CPR) is also a staple topic in all the first aid programs. The typical course curriculum includes: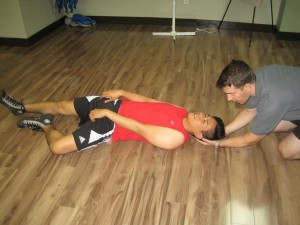 Cardiopulmonary resuscitation (CPR)
Automated external defibrillation (AED)
Injuries that compromise airway, breathing, and circulation
Check-call-care in CPR
Skills like wound care, splinting, and bandaging
There are also separate CPR training classes for students who just want to study CPR. There are three levels to choose from, each teaching CPR for a different victim age group (either adults or children) and a different target audience (laymen or health care providers). The three levels are CPR A, CPR C, and CPR HCP.
Signing up for training
The most common method that students use to sign up is the internet. There is an online enrolment form that can be found on the Nanaimo First Aid webpage. The enrolment form allows students to choose their program and schedule and make any special requests. E-mails are also encouraged and an available method to use, as well as telephone calls and walk-ins. Remember that any telephone calls and walk-ins will only be entertained during regular business hours.
Training rates
All fees are settled during enrolment as well, to prevent students from becoming distracted with additional expenses that are incurred during training. The total fees cover all the expenses during training- tuition, taxes, certificates, and manuals. There are no more fees to be paid after training.
In the event that a student drops out and doesn't finish the enrolled training program, there is a full refund available to them. Refunds are only given to trainees who inform Nanaimo First Aid at least three days before dropping out.
Certification
workplace approved certificate cards are given to students if they pass and meet all the requirements to pass a program. These cards stay valid only for three years. If the student wants to keep the card valid for another three years, they must sign up for recertification classes before the card expires.
Recertification for first aid training lasts 6-8 hours, while recertification for CPR training lasts 4 hours and is only available for CPR C and HCP.
Did You Know?
Bell's palsy: causes
Bell's palsy happens when there is damage to the nerves that innervate the face, causing one side to "droop" or become paralyzed. The possible causes of bell's palsy are:
Herpes simplex (cold sores and genital sores)
Herpes zoster (chicken pox and shingles)
Mononucleosis
Cytomegaloviruses
Adenovirses
Germal measles
Mums