Advanced Life Support (ALS) training
ALS training programs go hand in hand with Basic Life Support (BLS) programs. While BLS teaches students how to stabilize and help return spontaneous beating of the heart before emergency medical help arrives, ALS teaches students how to manage a cardiovascular emergency in a medical or clinical set up. In order to qualify for ALS training, students are required to have a valid certificate in BLS (for healthcare providers) training.
There are two kinds of ALS programs, one for the management of adult patients – ACLS – and the other for pediatric patients – PALS.
Pediatric Advanced Life Support (PALS)
What do you mean by pediatric patients?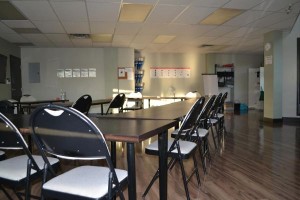 Pediatrics is a term used to refer to people younger than 18 years of age. When it comes to CPR, performing it on adults is very different from performing it on children. There are two variations of CPR for children, one for infants and one for younger or smaller children. Infants are children 1 month up to 12 months. Toddlers are children aged 1 year to 3 years. Pre-schoolers are children aged 3 years to 6 years. School age children are aged 7 years to 12 years old. CPR for bigger and older children are typically the same as CPR for adults but with less force used.
What do I learn in the PALS program? (16 hours over 2 days)
PALS covers a lot of basics because it focuses on younger patients. Physical assessment for children is very different from adults in terms of approach – from least invasive to most invasive procedures. However, the basic structure of the curriculum is still the same with ACLS. Trainees are introduced to the crash cart, a movable cart with equipment and medication used in CPR. There are pediatric-sized bag valve masks and ET tubes in the cart. Dosage and indication for medication is also different for pediatric patients, in terms of age and size (weight and height) of the child.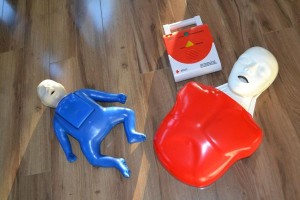 Trainees are also taught how to use an ECG and interpret the readings. During a "code" where a patient has been diagnosed to be in cardiac arrest, a combination of CPR and medical management is done in a clinical setting. Doctors will order certain medications to be given during the code (usually epinephrine), and once spontaneous beating of the heart has been restored. In the case that the cardiac rhythm is irregular, medication found in the chart cart will be ordered a well. A PALS-trained rescuer is taught all of these.
How do I become certified?
PALS training has a set of exams (skills test and written exam) given at the end of training to certify a trainee. A trainee is required to pass the post-tests and have complete attendance in order to receive training credentials for PALS. Certificates are valid for 24 months before they expire. Certified rescuers can renew credentials that are approaching expiry through a re-certification program. However, certificates that have expired cannot be renewed. The rescuer will need to retake the training program. PALS re-certification is 6 hours and 20 minutes or 8 hours and 20 minutes long.