Fact Checked
Pancreatic cysts are pockets of fluid resembling sacs that usually occur on or within the pancreas.
The pancreas is large organ located at the back of the stomach that produces hormones and enzymes that assist in digesting food.
Pancreatic cysts Signs and Symptoms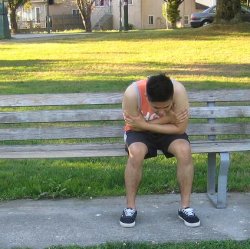 One may not necessarily experience any symptoms from pancreatic cysts including pseudocysts. Pancreatic cysts are usually found when imaging tests of the stomach are done for another reason. Signs and symptoms of this disease commonly entail unrelenting abdominal ache that may be sent out to one's back, nausea and vomiting, and a mass that can be felt in the upper abdomen.
Several cases of pancreatic cysts are not cancerous and do not cause visible symptoms. For sure, most of these cases are not cysts at all. These pockets of fluids are lined with scratch or inflammatory tissues which are not the type of the cells found in real cysts. However, some pancreatic cysts tend to be cancerous. In such a case, a doctor may take a sample of the pancreatic cysts fluid and determine the presence of cancer cells. However, in some cases, cysts slowly become cancerous thus the doctor may be unable to tell whether a cyst becomes cancerous. He might recommend monitoring of the cyst over a period of time for changes in shape or size.
Notably, if one notices persistent abdominal pain and fever it might mean that cysts have been infected, and the patient should see a doctor immediately. This can be a medical emergency since the fluid released by the pseudocyst can damage nearby blood vessels causing massive bleeding. This can lead to infection of the abdominal cavity. Should you notice severe abdominal pain, fainting, vomiting of blood, reduced consciousness and weak and rapid heartbeat, emergency medical treatment ought to be sought.
Pancreatic cysts Causes
What causes pancreatic cysts still remains unknown though cancerous cysts may be caused by mutation of the genes; it is also worth noting that some cysts are a result of rare illnesses in the body.
Pancreatic cysts Risk factors
Heavy alcohol intake and gallstones are some risk factors for pancreatic cysts whereas the major risk factors for pancreatitis are psseudocysts and abdominal injury.
Pancreatic cysts Treatment
Treatment though, depends on the type of cyst that one has and whether it is causing symptoms and pancreatic cysts should be monitored to determine whether to seek medical attention or not. Basically, stay safe from factors that might trigger pancreatic cysts in the body. If the symptoms persist, one should immediately seek the medical expertise from a general practitioner.
Pancreatic cysts Home remedies
The best way to avoid pseudocysts is to shun pancreatitis which is caused by heavy alcohol intake or gallstones which trigger pancreatitis. If the pancreatitis is as a result of alcohol use, abstain from it to reduce the risk of pancreatic cysts.