Portland CPR specializes in CPR and first aid training. We have the best training programs in the city, available at the most affordable training fees. There are eight training courses (5 training programs and 3 re-certification courses). If you need certification for CPR and first aid training, you have complete to the right place. Our certificates are valid for two years (24 months) before they need to be renewed.
The statistics on giving CPR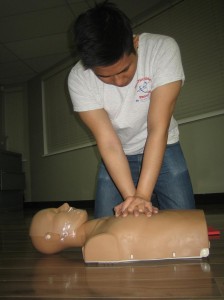 Each year, cardiac disease kills millions of people all over the world. In the US alone, over 600,000 Americans are victims of CVDs each year, and a third of that get killed by heart attacks. But did you know that giving CPR, even just chest compressions, within the first minutes after a heart attack can double or triple the survival rate of cardiac arrest victims? Millions of people are trained in CPR each year, but almost 70 percent of the respondents of a survey admitted they were scared or not confident enough to give CPR.
The effectiveness of using audio-visual lessons
One of the most effective ways to teach CPR is through actual and audio-visual lessons. A study that was published showed that there was better retention of CPR skills when students were taught with a video and were more likely to attempt resuscitation than a simple slide-show lesson. However, it is important to remember that not all students are the same. Some students prefer hands-on training, through practice on mannequins, while others are okay with a simple instructional video.
Training students with the right attitude
At Portland CPR, we are not just focused on skill and knowledge. We train our students to be rescuers – or people who are confident and willing to lend a helping hand in different emergencies. From CPR to first aid, the rescuers who train with us have better skills and are more likely to help out in an emergency. This all has to do with attitude and how we train our students and teach them just how important CPR and first aid can be.
CPR and first aid training programs
Basic Heartsaver for the public
Basic Heartsaver for HCPs (health care providers)
Basic Life Support for HCPs
Advanced Cardiac Life Support for allied health professionals
Pediatric Advanced Life Support for allied health professionals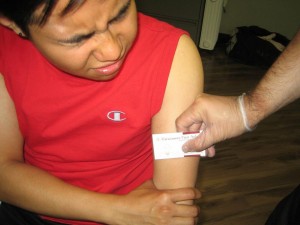 These programs can run as short as 4 hours while advanced courses typically take two days to complete. Basic courses focus on one and/or two-person rescue, the Basic Life Support guidelines, and basic first aid. Advanced courses don't focus on the basics anymore, which is why we require trainees in an advanced course to sign up for the Basic Life Support for HCPs program first. Advanced courses also have a pre-test that the student needs to pass beforehand.