Fact Checked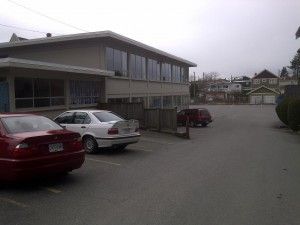 It is estimated that around 1.2 million people die each year throughout the world due to road traffic accidents, making it one of the ten leading causes of deaths worldwide. Road crashes are even more common in the US, Canada and other developed countries, occupying fifth spot of the ten common causes of deaths and injuries.
Carrying basic first aid kit in your vehicle can help you respond properly in case of an accident. It provides you with the essential, life-saving supplies necessary for first aid treatment. In addition, a well-equipped first aid kit can ensure comfort during long hauls.
Your car first aid kit must contain supplies that will ensure:
1.   Personal safety
Before you help at the scene of a road accident, you should ensure your own safety. Your first aid kit should have a combination of the following warning equipment:
Flashlight
High visibility strap or jacket
Hazard warning triangle.
Aside from protecting you from oncoming traffic, these warning devices also help call for help.
2.   Warmth for the injured victim
Blanket or thermal blanket
There is very little thing that you can do to help a fatally injured casualty other than preventing shock. Basically, keeping the injured person warm is an essential first aid which can actually be life-saving. Be sure to have at least one blanket in your car emergency kit. Aside from providing warmth, blankets can also be used as splint to immobilize body parts (such as in fractured bones) or as hammock for transferring victims.
3.   Treatment for injuries
The trunk of your car has very limited space thus you should keep your first aid supplies to the minimum. Here are some basic first aid treatments that you must bring:
Adhesive and non-adhesive bandages
Sterile dressings of assorted sizes (small, medium and large)
Hypoallergenic tape
Disposable gloves and face mask/shield
Pen and a notepad
List of emergency phone numbers
4.   Supplies for long travels
In addition to carrying these basic first aid supplies, you may also want to consider bringing useful items for long, family journeys that include:
Baby wipes or wet pads
Emesis bags
Cold and warmth emergency packs
Alcohol wipes
OTC remedies for common ailments such as acetaminophen
A week's supply of prescription medicine (if you have any major health condition)
How to store your first aid kit
Choose a waterproof container or bag that is huge enough to hold all your first aid supplies. It is recommended that you use a container with clear compartments so you can easily see the items. Clearly label each pocket or compartment to remind you where supplies are stored. Consider bringing a simple, step-by-step first aid manual.
Store your first aid kit in the main part of the car, usually in the trunk. It should be easily accessible but firmly bolted down to avoid it from accidentally dislodging in case of sudden impact.
Learn More
To learn more about recognizing, managing and helping with first aid during an emergency enrol in a standard first aid course near you. We have providers located throughout Canada in convenient locations at the best prices. Check out our location page to learn more.
Related Video