Fact Checked
Wilderness Survival Tips : How to Make Fire
You find yourself in the midst of a forest – injured, stranded and alone. Nighttime starts to fall, conditions are becoming unfavorable, and you can do nothing but wait for the following day or longer. Will you survive in the wild? Your chances of surviving are greatly improved if you have these life-saving items and know how to use them.
Keep yourself warm and dry

Hypothermia or low body temperature can quickly kill you. The body needs to maintain its temperature within the normal range or else many cellular functions may be adversely affected. Heat loss is much faster if you are wet and the wind is blowing. Therefore, it is important to keep yourself dry. Heavy-duty garbage bags or space blankets are a good protection against the elements. These supplies are lightweight and are very easy to carry. Choose high-capacity versions, with thicker materials and bright colors. These surfaces would not only keep you warm and dry; they can also help make you more visible from rescuers. Emergency first aid will be very useful with this kind of situation.
Learn how to make a fire

Fire is essential, as it serves many functions: source of warmth, safety against wild creatures, and as a potential rescue signal. Make sure to carry emergency fire starts such as matches that are waterproof. You can also find "metal match" which can produce long-lived sparks when struck with a metal scraper. These sparks can effectively ignite a flame. Other common household fire starters, such as butane lighters, may not be suited for outdoor use. Operating them on cold, wooden hands are rather difficult.
Know basic first aid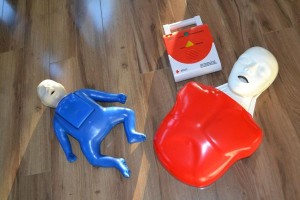 Before heading out to the wild, you should consider taking a basic first course. There are many accidents that can occur while you are in remote areas. In case this happens, emergency medical services may not reach you immediately. Therefore, you should know how to provide for emergency care. Take a time to learn standard first aid before going to an adventure in the wilderness for emergencies.
There are special first aid certification programs designed for remote or wilderness areas. Usually, these are two-day practical courses that are intended for anyone who spends much time in the remote geographical locations more than one hour from standard medical care. This certification course will equip you with skills on how to treat emergency situations using available supplies and materials. Outdoor enthusiasts, avid mountaineers, climbers, forestry workers, hill farmers, and anyone who love wild places should learn the first aid skills. If you are interested at learning these specialty first aid skills, you can contact your local workplace approved chapter or any first aid training institution near you for available schedules.
Help rescuers locate you
Make sure somebody knows where you're going and the estimated duration of your trip, or else, it will take more days before rescuers start looking for you. Carry signaling devices such as a whistle so that you can alert rescuers of your location and situation. These signaling devices can be used to communicate distress signal even from afar. If possible stay in a safe place where rescuers can easily find you.