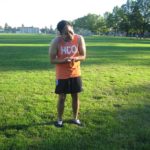 Causes
Compression of the ulnar nerve due to improper positioning of the wrist on the handlebars.
Ulnar nerve on the wrist becomes compressed.
Repetitive movements of the wrist or elbow
Performing sports activities that requires weight lifting, biking and throwing
Compression or disruption of the ulnar nerve in the elbow due to trauma, bone spurs, arthritis and cysts.
Symptoms of handlebar palsy
Clawing of the hand
Difficulty moving the affected fingers
Difficulty performing functions of hand such as using a pen, holding an object or playing musical instrument such as piano.
Affects the outer half of the ring finger and the little finger and the outer area of the hand.
Pain with wrist movements
Difficulty making the ring and pinky finger straight of the affected hand.
Lack of coordination or clumsiness of the affected hand
Lastly, numbness, weakness and tingling sensations can be felt
Treatment
Take plenty of rest for fast healing of the condition.
Apply ice on the affected area. Wrap ice pack in a towel or a cloth before placing to the area for at least 10-15 minutes for 2-4 hours to lessen the pain and the inflammation. Another alternative if ice pack is not available use bag of frozen vegetable such as corn or peas is good for the condition.
Wear prescribed splint on the affected area to lessen further irritation on the ulnar nerve, prevent unnecessary movements and for fast healing of the condition.
Take prescribed oral and topical non-steroidal anti-inflammatory medications to lessen the pain and the inflammation.
Prescribed cortisone injections to lessen the pain, the inflammation and for fast healing of the condition.
Perform rehabilitation exercises with the help of the physical therapist to strengthen muscles of the hand and lessen the pain.
Tips
Maintain proper set-up and riding posture to prevent shifting of the weight too far forward.
Wear padded gloves to absorb sweat and prevent hands from slipping off from the handles and cause injury. It also protects other areas of the wrist which receives all the pressure during biking.
Switch position of the hand on the bike for at least every 15 minutes. Use padded handlebars to lessen pressure placed on the hand.
Stretch both front and back of wrist at least 3 times every day to lessen the symptoms after every ride.
FACT CHECK