Fact Checked
Eczema or atopic dermatitis is a chronic disease. It is a condition that is caused by inflammation of the skin which becomes itchy, red and dry or even cracked and looks like a leather. This can happen in any part of the body.
Eczema is most common in infants and outgrows the condition when they reach adulthood. People suffering from eczema have high susceptibility to conditions like asthma and hay fever.  Atopic eczema is the common type of eczema.
When eczema happens on the eyelids or the area around the eyes, rubbing and scratching the eyes can cause a serious infection or it can cause the loss of eyelashes and eyebrow hair. If you want to learn more on how to manage eczema, click here.
Treatment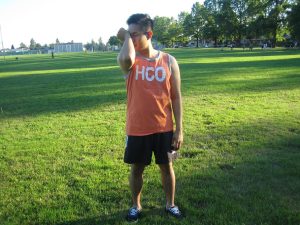 Applying cold compress to the eyes to calm the itchiness, discomfort and reduce the swelling. All you have to do is to use a damp towel or a small piece of cloth with cool water and place in the eyes for 15-20 minutes.
Avoiding long, hot showers and using harsh soaps since these can make eczema worse and causes irritation of the skin and itching. Some oil based ointments are good for eczema but they cause clogging of the pores and will result to acne. Moisturizers that contain fragrances will also cause skin irritation and some allergic reaction.
Chemicals and perfumes in makeup and skin care products can cause flare-ups of eczema in some people who are highly sensitive to the elements of these beauty products.
Applying over-the-counter and a low dosage corticosteroid creams around the eyes can help in reducing the redness and irritation. It must be applied four times a week and avoid applying directly to the eyes.
Visit the dermatologist for further treatment of the disease if home treatment fails to respond to the condition.
Taking an antihistamine medication in order to relieve the itching that is caused by eczema. It causes drowsiness and should be taken during bedtime.
Using a prescribed immunomodulator medication in controlling the eczema symptoms like pimecrolimus and tacrolimus are used for the treatment of eczema for adults and children over 12 years old.
Preventing eczema
There are things to do in preventing and lessening the risk of flare-ups.
If the baby is at risk of acquiring eczema because of family history, it is best that the mother breastfeed the baby for the first three months of life or even longer if possible.
Advise mothers to continue breastfeeding their babies preferably during their six months of life or even until one year. Together with breastfeeding, the mother introduces solid foods to the baby and babies should be protected from allergens like pet hair, molds and mites.
If a person has eczema, he/she must avoid stress, take time to relax and perform regular exercise every day since it helps in increasing circulation and control stress.