Fact Checked
There has been an increased popularity of online CPR certification courses in Canada. This has been enhanced by the high number of approved course providers offering the online courses. The change of lifestyle whereby many people are engaged with other activities have made them find it more convenient to study online at their own time. The good thing is that the content of the courses is similar to the one provided in the offline training.

Wide variety of online CPR certification course providers
Considering the needs of CPR training, there are several organizations providing the certification courses in offsite locations. Many people are occupied at all times and may not have enough time to attend the training in person. This has made many of the course providers to offer the certification courses online. Another advantage of the training is that the course providers offer programs that meet the regulations and rules laid down by all the relevant authorities. In addition to the CPR certification programs, the course providers provide other training such as basic life support training, pediatric advanced level support training, automated external defibrillator training, advanced cardiac life support and other emergency training.
Flexible Timing and Several Programs Offered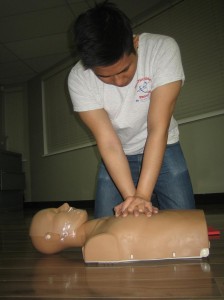 The CPR certification training certified in Canada include the interactive session, testing sessions, internet based learning process with the course tutors. The timing of programs is usually flexible and all interested candidates are given opportunities to schedule the learning programs according to their needs. The trainees offer emergency action plan, health and safety programs, updated health and safety program and other programs at a more affordable cost.
The heath-care institutes provide updated Health & Safety program, an Emergency Action Plan and lots more health-related programs at affordable prices. For anyone interested in any of the online programs, then you can look for the training courses offered by different organizations in Canada. After completing the online courses successfully, you get certified to provide CPR first aid. The certification is valid for a period of two to three years depending on the institution where you get the CPR certification.
Getting certified to offer CPR training is a great asset in Canada, because you are empowered to offer the first aid at home or in the workplace. Most employees also tend to ask for this certification during selection and recruitment. Therefore, you also increase your prospect of landing a good job and high salary because the certification makes you a great asset in any workplace.