CPR training programs are becoming some of the most popular training courses in the US today. As heart disease continues to persist as a major problem worldwide, a lot of people are realizing how important it is to know how to give chest compressions in a cardiac arrest emergency. There is a variety of training programs available at our locations (all locations offer the same set of courses), all available at very affordable rates and training fees. If you need to get certified in CPR and first, sign up for any of our training courses.
Find a location in the United States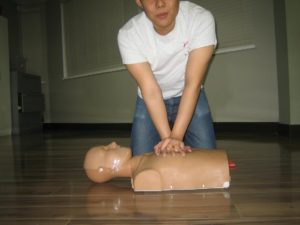 We have six locations found in five states in the US. These locations have the same programs available, as well as the same rates, but schedules vary among them. This is because we tailor our schedules to times that are more convenient for our trainees.
California 
Los Angeles CPR
San Francisco CPR
Hawaii
Nevada
Oregon
Washington
Training programs: basic, advanced, and re-certification
Basic CPR training
Basic Heartsaver – general public
Basic Heartsaver C – health care providers
Basic Life Support for HCPs
Basic Life Support for HCPs re-certification
Advanced CPR training
Pediatric Advanced Life Support
PALS re-certification
Advanced Cardiac Life Support
ACLS re-certification
Re-certification classes are for the renewal of certificates that are about to expire, since credentials are only valid for 24 months. We always remind our trainees to renew their credentials before the expiration date, or else they won't be able to sign up for any of the re-certification classes. Students with expired credentials have to retake the training program.
CPR guidelines (Basic Life Support)
Basic Life Support focuses on a five-step 'Chain of Survival' used when giving CPR – BLS and ALS.
Activating the emergency response system
Starting chest compressions and ventilation
Advanced Life Support
Automated external defibrillation
Post-cardiac arrest care
These are steps in their chronological order, or a guide rescuers should follow once a person falls unconscious. The first step will always be assessment, followed by calling for help (or having someone else call for help). Chest compressions are immediately started by the bystander rescuer.
Sign up for training today!