Fact Checked
Asthma is a lung disease that causes the airways to tighten, thus making it difficult to breathe. Asthma is a chronic condition of the lungs and if pregnant, the health of the baby and the mother can be at risk.
https://www.youtube.com/watch?v=7EDo9pUYvPE
If asthma is not properly treated, the health of a pregnant women can be at a high risk for a serious health problem called preeclampsia. Preeclampsia can develop after the 20th week of pregnancy or right after pregnancy. The pregnant women will have high blood pressure and symptoms such as malfunctioning of the kidney and liver as well as symptoms of protein in the urine, severe headaches and changes in vision.
The baby will not get enough oxygen and he/she may be at a high risk for health problems such as poor growth, premature birth and low birth weight. Babies that are born before the due date and are very small can develop health problems such as difficulties in breathing, intellectual disabilities and cerebral palsy.
Symptoms of asthma during pregnancy
Tightness of the chest
Shortness of breath and constant coughing especially at night or early in the morning.
Vaginal bleeding
Severe morning sickness
Restricted fetal growth
Complicated labor
Low birth weight
Diminished fetal kick count
When the condition becomes severe, the life of the baby is at a high risk
Wheezing can be heard when breathing
Causes
Allergens such as pollen, animal dander, mold, flake of dead skin, cockroaches and dust mites.
Irritants such as pollution and cigarette smoke
Infections such as cold, flu or viral pneumonia
Exercises
Treatment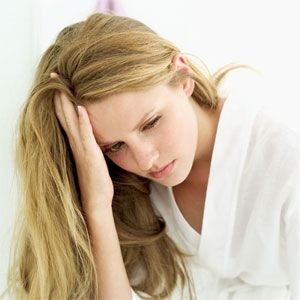 Check if the affected woman has a treatment plan for asthma attack during pregnancy given by a health care provider. Follow the plan and consult a doctor if additional medication is needed.
If there is no asthma treatment plan, start giving asthma first aid.
Position the woman in an upright position comfortably and loosen clothing.
If she has an asthma medication such as an inhaler, help her to use it. If she has no inhaler, use one from a first aid kit.
Use an inhaler with a spacer. Remove the cap and then shake the inhaler well and then insert it into the spacer. Put the woman's mouth tightly around the spacer mouthpiece, and let her breathe out completely and then hold the breath for at least 10 seconds. Give a total of at least four puffs and rest for about a few minutes between each puff.
If the woman has still difficulty in breathing, give another 4 blows and if there is still no improvement, continue giving 4 blows every 4 minutes until medical help arrives.
Disclaimer
The material posted on this page for asthma is for learning purposes only. If you have severe episode of asthma during pregnancy, consult your local physical. If you want to learn to properly control asthma and be ready during an asthma attack, register for a first aid course with a training provider near you.